重庆小米熊儿童医院简介
重庆小米熊儿童医院是一家由多位三甲儿科专家联合发起的国家二级现代化儿童专科医院,也是重庆首个中外合资儿童医院。医院营业面积 10000 平方米,二期在建病房大楼(含手术室及康复中心)近 7000 平方米。医院编制床位 99 张,员工近 300 人,总投资一亿元,由全球健康管理(香港)有限公司控股运营。
学术研究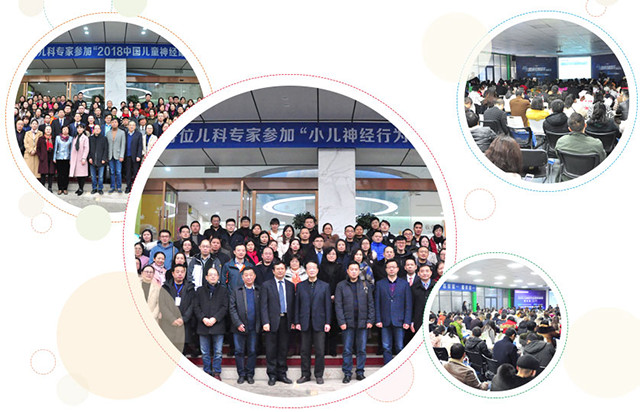 我院是重庆市妇幼卫生学会重庆儿科医师联盟的战略合作单位和临床培训基地,先后承办了多次西部地区及市级儿科学术论坛,为重庆地区儿科先进诊疗技术的规范和普及起到了重要的作用。
我院现有高级职称儿科专家(含多点执业医师)20 余名,拥有中级职称儿科医师 16 名,建立起了一支由国内专家带头、市级专家领衔、院级专家实施的三级人才梯队。儿内科、儿外科、神经与行为发育门诊、儿童康复科、生长发育门诊等院内重点科室及门诊均由西南地区或市级知名儿科专家担当学科带头人。
医院与国际神经修复学会理事、世界传统医学金针奖和杰出贡献奖获得者、特殊津贴专家刘振寰教授共建了西南地区首个"刘振寰儿童康复名医工作室",同时,还与上海交通大学医学院附属上海儿童医学中心/国家儿童医学中心(上海)、北京天坛医院、首都儿科研究所等国内领先的儿科诊疗机构的专家建立了会诊机制。
科室介绍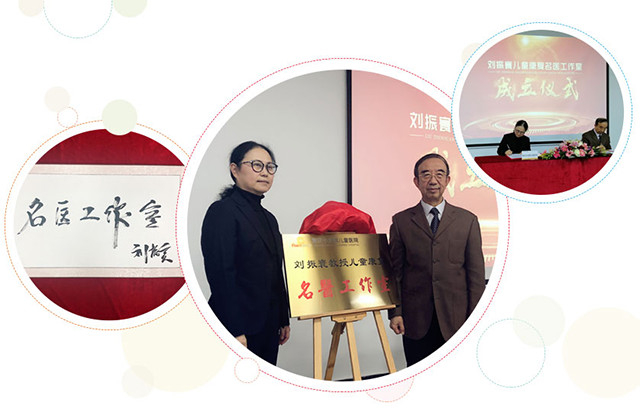 我院开设有神经疾病门诊、行为发育门诊、内分泌/生长发育门诊、儿童心理/少女门诊、儿童康复科、呼吸(哮喘)门诊、血管瘤专病门诊、小儿内科、小儿外科等重点门诊及科室,另还有耳鼻喉科、儿童保健科、中医科、急诊科、眼科、口腔科、皮肤科等科室。
诊疗设备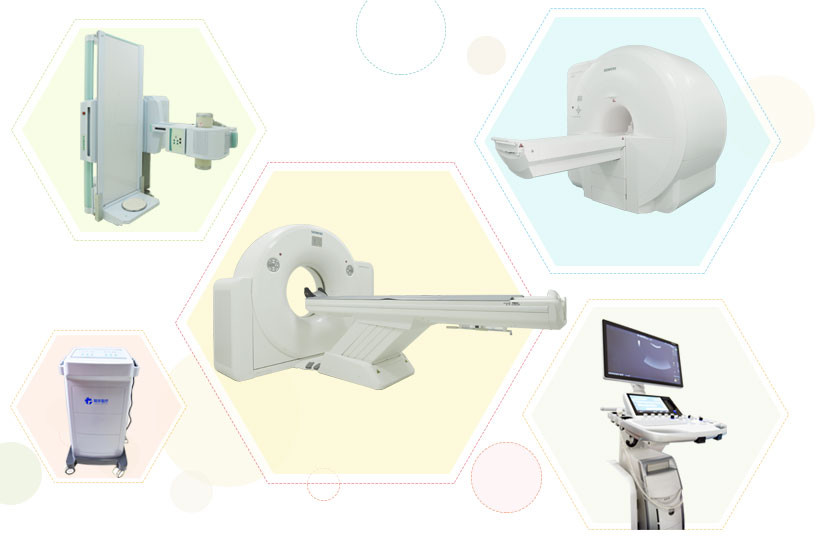 重庆小米熊儿童医院配置有德国西门子高端核磁共振、CT,德国 MasterScreen 肺功能仪、美国 GES7 超声诊断系统以及 DR 等先进的诊疗设备,全面为孩子的健康成长保驾护航。
互联网医院特色服务
我院建设的互联网医院,涵盖智能随访系统、在线云诊所、智能分级转诊系统等功能,未来将更加全面、细致、便捷的服务患儿。除此之外,还为患者提供慢病管理、高端配镜、24小时在线健康服务、VIP应诊通道等特色服务。
公益救助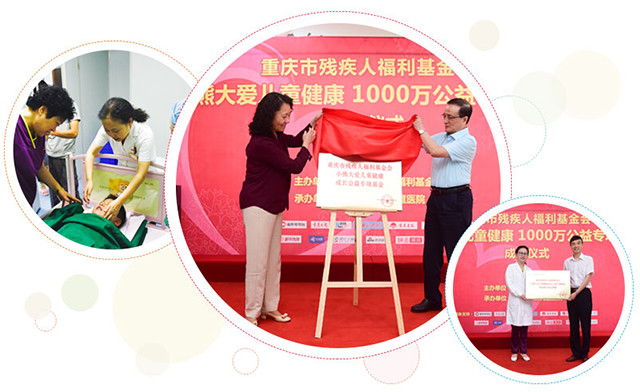 2018 年 6 月 3 日,重庆小米熊儿童医院联合重庆市残疾人福利基金会发起成立了重庆首个千万级的儿童公益救助基金——小熊大爱儿童健康成长公益专项基金,旨在援助 0-18 岁贫困自闭症、脑瘫、智力低下和癫痫等神经与行为发育疾病患儿,基金成立受到了中国残联、重庆市政府、重庆市政协、重庆市残联、重庆市委组织部、南岸区政府等机构及近 30 家中央和地方媒体的关注。
截止2019年12月,基金已援助近200名患儿,援助资金近100万元。此外,基金办公室组织开展系列儿童健康普查、义诊讲座活动200余场次,利用新媒体等渠道开展在线科普讲座30余场。
Chongqing Ameybear Children's Hospital is a national grade ii specialized children's hospital jointly initiated by several grade a pediatric experts, which is also the first sino-foreign joint venture children's hospital in chongqing. The hospital has a business area of 10,000 square meters, 99 beds and nearly 300 employees, with a total investment of 100 million yuan. It is controlled by global health management (Hong Kong) co., LTD.
Academic research
Our hospital is the strategic cooperative unit and clinical training base of chongqing pediatrician alliance of chongqing maternal and child health association. We have undertaken the pediatric academic BBS in western and municipal areas for many times, which has played an important role in the standardization and popularization of advanced pediatric diagnosis and treatment technology in chongqing.
The physician team
Our hospital has nearly 20 senior professional paediatricians (including multi-point practicing physicians) and 12 intermediate professional paediatricians. We have established a three-level talent echelon led by domestic experts, led by municipal experts and implemented by hospital-level experts. The department of pediatrics, department of pediatrics surgery, department of neurological and behavioral development, department of children's rehabilitation, department of growth and development, and other key departments and clinics in the hospital are all led by famous pediatric experts in southwest or municipal areas.
Hospital successively with the director of the institute of nerve repair, world traditional medicine gold award and outstanding contribution award winner, the state council special allowance expert professor liu zhenhuan created to build the southwest first "liu zhenhuan created children rehabilitation doctors studio", at the same time, also with the Shanghai children's medical center affiliated to Shanghai jiaotong university school of medicine (Shanghai)/national children's medical center, Beijing tiantan hospital, capital institute of pediatrics, strategic support troops characteristic medical center (formerly the people's liberation army 306 hospital), and other domestic leading pediatric medical institutions of expert consultation mechanism is established,
Department is introduced
Establishment with nerve disease (outpatient), behavioral development (outpatient) and growth (outpatient), endocrine (outpatient), children's psychological/girl (outpatient), children rehabilitation department, respiratory (asthma) outpatient, hemangioma ZhuanBing (outpatient), and other key outpatient service and the department, and other internal medicine, surgery, ent, child care, regions, the emergency department, dermatology, ophthalmology, dental (outpatient), and other departments.
Diagnosis and treatment equipment
Chongqing millet bear children's hospital is equipped with Siemens high-end nuclear magnetic resonance, CT, GES7 ultrasonic diagnosis system and DR and other advanced diagnosis and treatment equipment, which can guarantee the healthy growth of children.
Characteristic service
Our hospital provides patients with chronic disease management, high-end glasses, 24-hour online health services, VIP consultation channels and other special services.
The public assistance
On June 3, 2018, chongqing millet bear children's hospital of chongqing, jointly sponsored by the chongqing's disabled person welfare foundation first of thousands of children's welfare level bailout fund - bear big love children healthy growth, public welfare fund is designed to aid 0 to 18 poor autism, cerebral palsy, mental retardation and epilepsy and other neurological and behavior for children with developmental diseases fund established by China disabled persons' federation, the chongqing municipal government, chongqing municipal people's political consultative conference, disabled persons' federation in chongqing, chongqing municipal party committee organization department, nanan distract the government and other institutions and nearly 30 in the central and local media.
Up to now, the fund has assisted more than 200 children with an aid fund of more than 1000,000 yuan. In addition, the fund office organized a series of children's health censuses and free clinic lectures for more than 230 sessions.